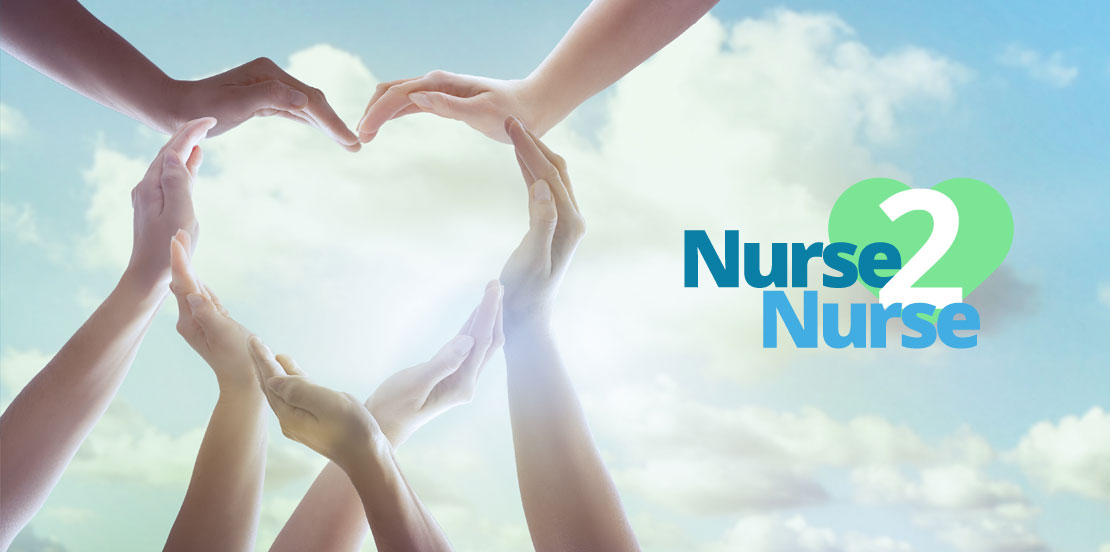 We are a comprehensive peer support program for nurses. We help address acute challenges as well as provide support to help restore and maintain overall well-being along 8 dimension of wellness.
All of the following services are available to every caller:
One on one peer support
Group Wellness Webinars
Virtual Online Support Groups
Access to the Nurse2Nurse Network of Resources
Self-Care Activities
What is Peer Support?
Peer support offers a relationship unlike any other. Through their own lived experiences, peers can offer a level of understanding and acceptance often absent from other treatment and support environments.
What are the benefits?
The peer relationship offers non-clinical support using a strength-based approach. Peer support does not try to replace clinical treatments, instead it works as a supplement to treatments, and assists in breaking down barriers that may be contributing to stress and imbalance. Peers work together to create unique wellness goals that work for each individual. The peer relationship inspires hope and shows people that creating and maintaining wellbeing is possible. By offering relationships built on mutual trust and respect Peer support can help:
Promote health and wellness
Decrease impacts of stigma
Promote empowerment
Increase sense of control
Increase social support
We provide connections to a wide range of community supports that are often overlooked by those under stress. This connection can help promote a sense of community support. By offering a judgement-free environment, peers support can help empower others to begin or strengthen their path to wellness and balance.
We are not a crisis support hotline. If you or someone you know is in immediate danger of harming themselves or if you are experiencing a medical emergency, please call 911 or go to the nearest emergency room.