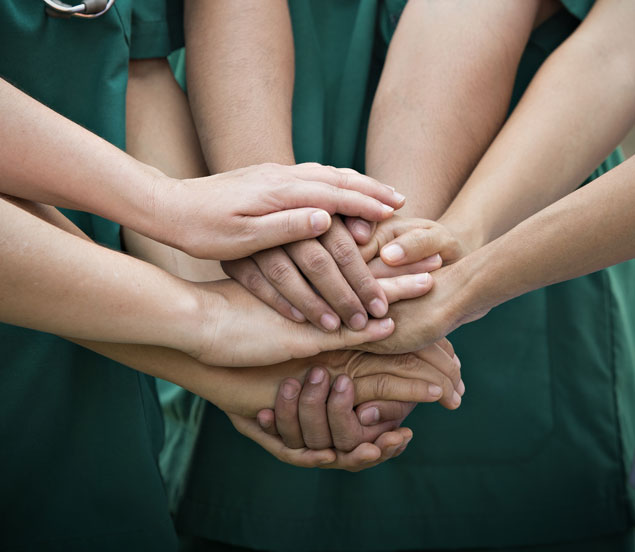 Frequently Asked Questions
Q: What is the phone number for Nurse2Nurse?
A:   844-687-7301
Q: What hours is the line open?
A:   Nurse2Nurse peers are available every Monday through Friday, from 8am to 8pm, with the exception of the following holidays; New Year's Day, Martin Luther King Jr. Day, Memorial Day, 4th of July, Labor Day, Thanksgiving, and Christmas.
Q: What services do you provide?
A:   We provide empathic and non-judgmental peer support to all active or retired nurses throughout New Jersey. We also provide free webinars and support groups, as well as access to best practices, tools and resources to help manage any challenge you may be facing, at work or at home.
Q: Do I have to be currently working as a nurse to qualify for support?
A:   No, Nurse2nurse is available to both active and retired nurses, as well as those currently in nursing programs preparing for the field.
Q: Are calls confidential?
A:   Yes, because our program is bound by HIPAA we are required by law to keep all personal information confidential and safeguarded to protect the caller.
Q: Are these services free?
A:   Yes, all services provided by Nurse2Nurse are completely free.
Q: Can family members of nurse's call?
A:   Yes, all family members of active or retired nurses are also welcome to call the line. We are here to support you all.
Q: Will anything I share with one of your peers ever be reported to my superiors or the Board of Nursing?
A:   No, all of your information is kept 100% confidential. Nothing you say to us will ever be shared with your employer, or the Board of Nursing.
We are not a crisis support hotline. If you or someone you know is in immediate danger of harming themselves or if you are experiencing a medical emergency, please call 911 or go to the nearest emergency room.