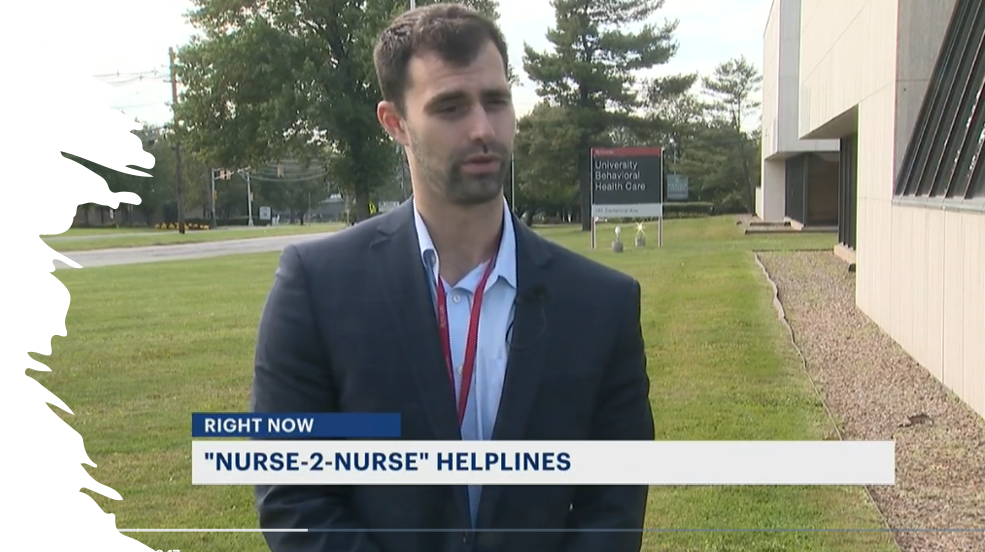 Nurse2Nurse In The News!
Providing care and support for others has always been the foundation of the nursing field. Although many recognize the importance of the care nurses provide, not enough support has been offered to those nurses who give so much of themselves on a daily basis.
With the launch of Nurse2Nurse, a truly unique resource is now available to help better support our nurses, and it has a lot of people excited.
Nurse2Nurse was recently featured on News 12 in both New Jersey and Connecticut, providing an opportunity to highlight the importance of the line as well as the types of services provided.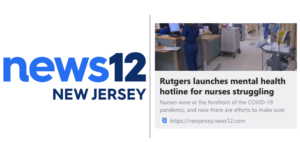 Articles were also posted by New Jersey 101.5 and NorthJersey.com which aimed to highlight the line through the perspective of Peer Support Specialist Barbara Brilliantine, RN, who staffs the line on a daily basis.
With much excitement around the line, Nurse2Nurse is truly reminded of the need to help promote self-care and wellness for all of New Jersey Nurses.
Links to Articles:
https://www.google.com/amp/s/amp.northjersey.com/amp/6093544001
https://www.app.com/story/news/coronavirus/2021/10/12/nurse-2-nurse-rutgers-covid-nj-stressed-nurses/6093544001/
Nurse2Nurse, help line for COVID-stressed nurses, launched by Rutgers (thedailyjournal.com)
Nurse2Nurse, help line for COVID-stressed nurses, launched by Rutgers (mycentraljersey.com)
https://nj1015.com/help-for-stressed-out-nj-nurses/
https://connecticut.news12.com/rutgers-launches-mental-health-hotline-for-nurses-struggling-during-a-pandemic
https://spotonnewjersey.com/jersey-shore/836904/nurse2nurse-help-line-for-nurses-under.html
https://www.newsbreak.com/news/2399897080186/rutgers-launches-mental-health-hotline-for-nurses-struggling-during-pandemic